how to fix blurry text on windows
METHOD 1
Click the Cortana search box on the taskbar, type cleartype.

Click Adjust ClearType text from the search results.
The ClearType Text Tuner should open. Select the "Turn on ClearType" check box to enable ClearType, or deselect it if you want to turn off ClearType. Click Next.

Select the text that looks better to you and click Next, The ClearType Text Tuner will ask you to repeat this step four times with different blocks of text.

On the appearance of last window click Finish after completing the tuning of the text for your monitor.
METHOD 2
1. Press Windows key + I to open settings.
2. Click on system.
3. Click on display from the left menu.
4. Click on Advanced scaling settings.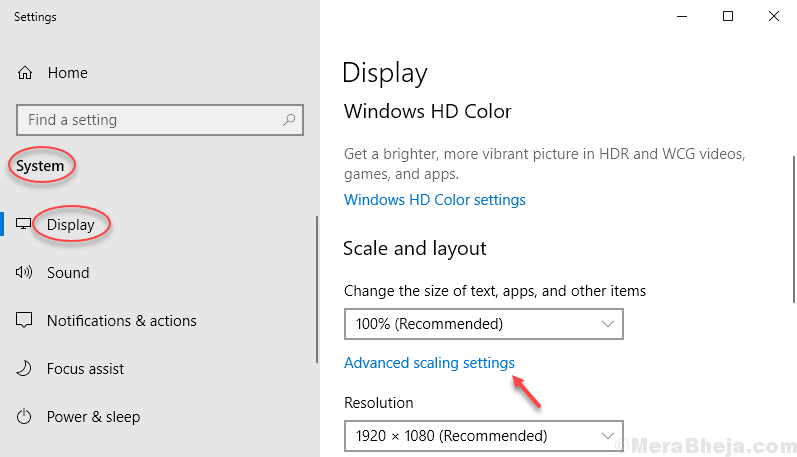 5. Now, under custom scaling section enter current scaling factor. So, if your current one is 100% , enter 100. If its 125% , enter 125.
6. Click on Apply.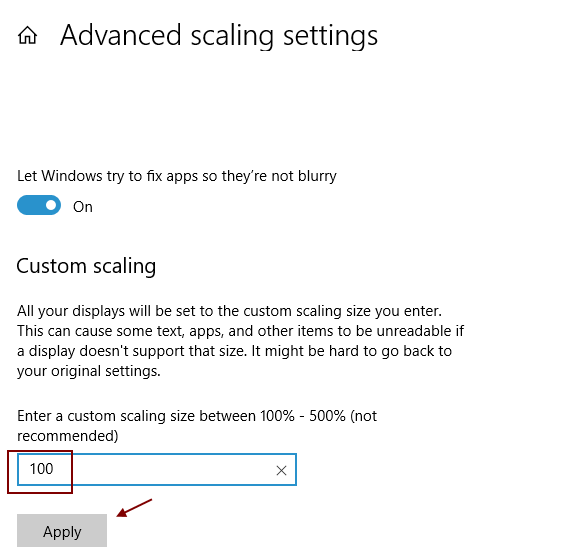 Now, restart your computer for changes to come into effect.